Lighting the Way (LTW) is the biggest fund raiser event of AiducateNow. The proceeds go towards lighting up lives of children in the developing countries by giving them access to education and nutrition.
Over the past five years, money raised through LTW has provided solar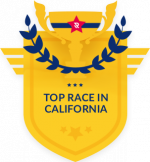 lights in remote villages of West Bengal, India, that didn't previously have any electricity at all. It has also helped open night school for kids in a tribal village of Andhra Pradesh, India. These two projects in addition to directly helping children continue their education also indirectly helped families nurture a dream and a future through their children. This was only possible through the overwhelming response of our patrons who participated in the LTW run. In coming years, we hope to extend our support to more children and we invite you to join us in the cause. Your donation/participation will change the lives of the hundreds of children forever.
We look forward to sharing the beautiful LOS GATOS CREEK TRAIL with you all on THIRD SATURDAY in July, 9:00 AM every year. Come join us to run, have fun so the kids can learn.
YOU RUN THEY LEARN!